TUI Type Rated First Officers B737 - Amsterdam, Netherlands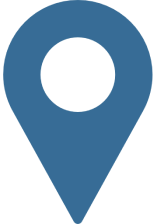 2022 - May - 26
TUI keeps bringing his passengers with our known TUI-smile to our destinations and for our summer season we are hiring First Officer B737.
At TUI fly you work in a professional environment with high safety standards. As a First Officer you will already be given quite some responsibilities. Professional and experienced Captains will be coaching you actively to bring you to the next level. Together with a highly motivated and dynamic team, you make travel experiences special!
 
How You Will Make An Impact 
As First Officer you support the Captain in managing the flight operations as part of the entire production process within TUI fly;
You are responsible for monitoring a safe, efficient and passenger-friendly flight operation in collaboration with the Captain;
This flight operation takes place in accordance with standards laid down in relevant (operational) documentation and legislation and within a safety culture desired by TUI fly;
You provide feedback to improve the quality of the operation;
As a First Officer, under the leadership of the Captain, you actively help to create conditions for good cooperation within the team;
The collaboration is not limited to the crew, but also concerns parties that support flight preparation, both within and outside TUI fly;
Under the guidance of the Captain, you will and in collaboration with the other crew members, realize the service levels and ways of dealing with passengers desired by TUI fly.
What You Will Bring 
You are in possession of a (Frozen) ATPL, valid IR/ME, an MCC certificate and an EASA license;
You have a valid type rating B737;
LVO operations CAT III approved;
You have a minimum of 500 flight hours on the B737;
You are fluent in English;
You are interested to fly out of our base Schiphol;
You are interested in a temporary contract for our summer season;
The TUI values "Trusted – Unique – Inspiring" are in your DNA;
TUI and You
A competitive and attractive salary package for a fulltime position;
To fly with the most modern fleet for passenger travel (including 737 MAX);
The opportunity to fly in a dynamic team with experienced Captains;
To fly to over 100 different holiday destinations
TUI Airline is an organisation setup within TUI to cover all Aviation activities. We interlink local airline and group aviation functions to share expertise, collaborate effectively, drive continuous improvement and create economies of scale. With five airlines based in the UK, Sweden, Belgium, The Netherlands and Germany each serving their own markets, we work together to build a better, stronger and more efficient TUI Airline for the future. 
If you want to know more about why TUI Group is the world's leading tourism group, and our continuing work in the diversity & inclusion space, simply visit careers.tuigroup.com
Please Note: Aviation roles will be managed by an International Recruitment Team and therefore your application may be viewed by TUI colleagues outside your home country. If you have any questions, please contact the Recruiter for this role via the contact information next to this advert, or if you prefer, your Local Recruitment Team will also be able to support. 
TUI calls on candidates to be vaccinated prior to commencing employment in order to ensure that employees are and remain employable at all TUI destinations.
Apply now