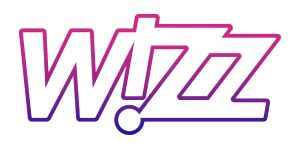 Wizzair First Officer - A320 Type Rated - Experienced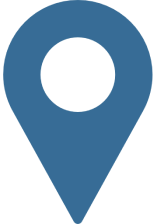 2022 - May - 26
Take your career to new heights with Europe's fastest growing low-cost airline. With the expansion of Wizz Air destinations across Europe, Africa and the Middle East, pilots will be joining Wizz Air at an exciting time rich in opportunities. The rapidly growing fleet of Airbus A320 and A321 aircraft is young, modern and sustainable, carrying passengers on 800 routes to 191 destinations in 49 countries. This fleet is expected to triple over the next 10 years, providing career progression to ambitious and talented pilots, first officers and direct entry captains. Wizz Air is committed to the development and wellbeing of its pilots, providing competitive salaries, industry-leading training, an indefinite and secure contract, and a flexible and fixed flight rosters for improved work-life balance. Open up a world of opportunity with Wizz Air.
Airline Operator Certificate/Location is selected during the application process, this job advertisement is valid for all Wizz Air job locaitons.
If you would like to join our Flight Crew team as a Type Rated Airbus A320 First Officer, please see below the requirements for applying: 
Unrestricted right to live and work in the EU or Albania, Bosnia and Herzegovina, Georgia, Moldova, North Macedonia, Russia, Serbia, Ukraine, United Arab Emirates, United Kingdom
Valid EASA / UK CAA / GCAA UAE Airline Transport Pilot License (ATPL) or Commercial Pilot License (CPL) 
Valid ICAO Airline Transport Pilot License (ATPL) or Commercial Pilot License (CPL) - only for pilots applying to Wizz Air Abu Dhabi
Valid Class 1 Medical Certificate 
Minimum 500 hours multi crew operation experience*
Last flight within the preceding 6 months (prefereble, not hard limit due to COVID-19 effects)
Valid Instrument Rating (IR) on Airbus A320**
Minimum 300 hours on Airbus A320 in last 12 months* (prefereble in the last 12 months, not hard limit due to COVID-19 effects)
ATPL theory completed*** (certificate or license endorsement as remark) 
ICAO level 4/5/6 English proficiency
Notes:
*   Ultra-light aircraft, power gliders, simulator and helicopter hours are excluded 
** The type rating must have at least 6 months validity on the date of joining, as new candidates only complete an OPC on starting.
***ATPL theory certificate issued by any EASA / UK / GCAA CAA or entered into the license.
During the application process, you will need to have your:
Resume/CV prepared in DOCX, PDF, Image or Text format
Cover/motivational letter prepared in DOCX, PDF, Image or Text format if you wish to upload (optional)
Passport scanned
Flight Crew License scanned
Class1 Medical License scanned
Pilot Logbook prepared, so you are able to enter your previous experience
Apply now